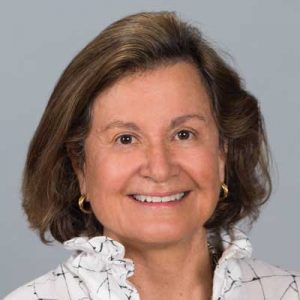 Diana Barrett
Founder and President, Fledgling Fund
Financing a film is always difficult, especially in the social impact entertainment space.
While it has become easier to make a documentary film, both short form and long form, many films with the potential to really make a difference around an important issue never do so. Our organization exists to increase the chances that a well-made and compelling film has significant outreach potential; that it can move the needle in a strategic and sometimes measurable way.
So far, The Fledgling Fund has supported over 400 films and put $14 million into the field. Each year, roughly 800 filmmakers apply to Fledgling for outreach funds and we generally consider funding when a film is at the rough cut stage which allows us to assess the quality and potential of the project.
We also maintain an online library of impact resources in the hope of strengthening the field by sharing knowledge. One of those resources, the Creative Media Dimension of Impact diagram, lays out the five ingredients for SIE and reflects the way we assess applications for funding. By providing a framework for this kind of work, the diagram is one of our most recognizable contributions on this front and is still referred to today.
At the core of social impact entertainment is a compelling story — in essence, the subject of a film. But it's our belief that the production value is just as important as the story, which is part of the reason why, when selecting projects to fund, the first thing we look at is the footage. A film's production value has to be equal to its subject in terms of quality.
Public perception of a subject is also important, which is why awareness is the second rung on our diagram. Social impact films must shine a spotlight on issues that have been neglected and need to be talked about.
We also look for applicants that have proven engagement with outside partners; they need to tell us who they've spoken to and how their film would help to advance that organization's agenda. We also like to know how much money the filmmakers think they need to spend, if a project already has financial backing or not, and where else that backing might be coming from. Time and time again we see that it's the films that have very strong partnerships with NGOs and nonprofits that tend to have the biggest impact.
As we want the films we support to have real-world effect, the outer rings on our diagram explain how social impact work needs to be part of a wider movement in order to create social change. With every film, we consider the subject very carefully and look to see if we can take advantage of a tipping point in the issue. We try to find projects that are part of something much larger and could be shown to policymakers, legislators or influential organizations.
In 2008, we funded a film about incarcerated victims of abuse as we knew 13 states were looking at domestic violence legislation. Sin by Silence follows five members of the first inmate-initiated group in the US prison system to help abused women speak out and promote a future free from domestic violence. The film shines a light on the women as well as the abuse they suffered, and examines how that abuse contributed to them committing their crimes.
Fledgling's Dimensions of Impact
In an attempt to apply lessons to efforts to measure the impact of their work, The Fledgling Fund has identified "Dimensions of Impact" to use as a framework to assess the projects they fund.
Sin by Silence was broadcast on Discovery Channel and reached 2.2 million viewers. We helped provide funding for social impact campaigns in the 13 states considering legislation. In addition to 40 tour events, 427 host-a-screening kits were ordered and there were 258 events hosted on university campuses. In the end, bills that would empower abuse survivors in court were passed in several states. In California, two were even named the "Sin by Silence Bills."
Raising the public's awareness of an issue can have a profound effect. With the documentary The Sentence we wanted to highlight the issue of mandatory minimum sentencing, which most Americans don't have a clue about. This documentary tells the story of Cynthia Shank, a woman charged with conspiracy years after she'd failed to report that her then-teenage boyfriend was dealing drugs.
Mandatory minimum sentencing laws dictate that judges must sentence offenders to a minimum, specified amount of time in jail for a specific crime. This meant that Shank — who had since married and had three children — was sentenced to 15 years in prison in 2008. President Obama received 36,000 requests for amnesty during his tenure. Before leaving office, he granted almost 2,000 of these requests, many of which were related to mandatory minimum sentencing. Shank was one of them, and she was released on March 22nd 2017.
Timing is an important factor when it comes to making an impact. As our application process can take a while, we offer another route for filmmakers who need to get their work out faster. The Rapid Deployment Fund was created in response to our turbulent political climate, so that issues can be addressed more quickly than the normal funding process would allow.
The initiative provides grants of $2,500 to $10,000 to support short nonfiction films or other visual stories that can be completed and distributed quickly. Sometimes we're able to supply the money overnight, though it tends to be within two weeks. For these projects we are funding work before it has begun, so we usually only work with experienced filmmakers.
Through our funding, our research, and the other resources that we offer online, we aim to provide the right support at the right time for issues that are poised for action. We believe film is a language, and if you can speak it in front of the right people, it has the power to educate, engage, and mobilize. By nurturing this language and those that speak it well, we hope to see more work have a profound social effect.