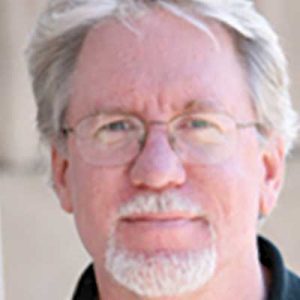 Edward Schiappa
Professor and Head of Comparative Media Studies/Writing section at the Massachusetts Institute of Technology, John E. Burchard Chair of Humanities
The study: can one TV show make a difference?
The prejudice people feel toward minority groups is so often fueled by ignorance. That's why the relationship a viewer has with characters on television, whether fictional or not, can be a tool for increasing understanding of different groups, even if it's one-sided. In 2002, as a professor at the University of Minnesota, my team set out to prove that through the power of this kind of indirect contact known as "parasocial interaction," a TV show like Will & Grace could transform people's attitudes toward gay men.
Our research is an evolution of an existing psychological theory known as the contact hypothesis. Proven through hundreds of studies, the theory states that one way to reduce prejudice between majority and minority group members is for there to be sustained interpersonal contact between them. However, there are certain conditions that must be met for this contact to be productive, such as ensuring that the participants feel of equal status or that they share a common goal.
We set out to prove that in the case of Will & Grace, despite the characters being fictional, the show provided an opportunity for people who had little or no contact with openly gay men to gain a greater understanding of people in the gay community. When actual contact under the conditions mentioned above is not possible, parasocial contact is often the next best way of getting people to feel an affinity with a different group and confront their own prejudices.
Challenging prejudice with Will & Grace
Airing between 1998 and 2006, the Emmy® Award-winning TV show Will & Grace challenged stereotypes about gay men in its depiction of the friendship between gay lawyer Will Truman and straight interior designer Grace Adler. They were often joined by their gay friend Jack McFarland, a struggling actor, and socialite Karen Walker. Will & Grace was one of the first TV shows to portray openly gay characters in major roles; in fact, only 0.6% of all characters appearing on television in 1995 were gay or lesbian. Today, the percentage of LGBTQ series regulars on broadcast primetime scripted programming is up to an all-time high of 8.8%, according to the 2018 GLAAD report.
There were some early suggestions that Will & Grace actually reinforced heteronormativity. However, these claims were based on a conceptual idea of what the show was rather than an actual interaction with the content and its real impact on viewers. Once researchers talked to audience members and gathered data on how the viewing experience actually influenced people, they found the opposite to be true.
Working with Peter Gregg and Dean Hewes, I launched an empirical investigation while the show was still on air to see whether it (and other shows like it) could reduce prejudice.
The results
It was our feeling that both the quantity and quality of viewing consumption was important in order to change attitudes, so we came up with a hypothesis that had two parts. First, we proposed that the more that people watched the show, the lower their reported prejudice toward gay men would be. Second, we suggested that if a viewer reported feeling a sense of affinity with the characters (or "parasocial interaction") the lower their prejudice would be as well.
Our results proved both parts of this hypothesis. Of those we surveyed, Will & Grace was shown to reduce people's prejudice the more they watched it and the more they felt positive about the characters. As we noted in our case study, "increased viewing frequency and parasocial interaction were found to correlate with lower levels of sexual prejudice — a relationship that was most pronounced for those with the least amount of social contact with lesbians and gay men."
To cite a few findings: 60% of viewers agreed that watching the show led to positive perceptions of gay people, and 71% of Will & Grace viewers disagreed with the statement that "heterosexual relationships are the only 'normal' sexual relationships" compared with 45% of non-viewers. Among viewers, 73% disagreed that Will & Grace "provides a negative view of gay men" and 65% agreed that the character of Jack represents a refreshing challenge to "normal" conceptions of masculinity.
These results were so strong that we did a series of other studies that were increasingly more sophisticated in their experimental design. The subsequent research provided additional evidence that the more a viewer learns about a particular group of people as depicted in a positive way in the media, the greater the reduction in prejudice. We published these findings in a paper entitled The Parasocial Contact Hypothesis.
The importance of engaging stories
In order to influence people, positive representation of minority groups needs to be encased within a great story. Good intentions are not enough by themselves; from an artistic standpoint, a comedy needs to be funny and a drama needs to be dramatic. In my opinion, the key to attitude or belief shift is to provide a learning experience for viewers that is relatable and also entertaining. People will keep watching a show if it is of sufficient quality and they get their comedic or dramatic payoff. This is why the quality of representation is as important as the quantity. Judging by the show's  impressive ratings — an average of 17.3 million weekly viewers during the spring of 2001 — as well as its subsequent syndication, it's safe to say Will & Grace had enough quality to keep viewers coming back for more.
Also, having two very different gay characters represented by Will and his friend Jack allowed viewers to learn at least something about the diversity of gay men in general, and the more viewers learn, the less likely they are to perpetuate narrow stereotypes based on ignorance.
Reaching the tipping point
Through expert storytelling on complex social issues, entertainment can play an important role in opening people's minds, but it's hard to say that it can drive social change by itself. Shows like Will & Grace are always part of a more complicated ecosystem, which itself is influenced by the wider social and political landscape.
However, when it comes to societal attitudes toward gay men, I believe the show did help us get past a tipping point of sorts. We found that 81% of those we surveyed agreed that the show was "an important step forward in television situation comedies because it features gay men in major roles." The sitcom Ellen, where main character Ellen Morgan comes out as a lesbian, was also a significant step along the way, but was arguably not as popular. Looking around today, shows like Modern Family continue to break down stereotypes and provide opportunities for parasocial interaction — and they do so while attracting huge audiences and winning plenty of awards.
When it comes to impact, the popularity of a show is key. As we have proven in our studies, the more people watched Will & Grace and cared about the characters, the greater the reduction in their prejudice. The show is a powerful example of the important role social impact entertainment can play in transforming people's beliefs or prejudices about important issues in our world.
Spotlight on:
The Parasocial Contact Hypothesis
As formulated by Gordon W. Allport in 1954, the contact hypothesis states that interpersonal contact is one of the most effective ways to reduce prejudice between people, specifically "minority" and "majority" group members. Two years after Allport's book, The Nature of Prejudice, was published, Donald Horton and R. Richard Wohl argued for studying what they dubbed parasocial interaction.
They claimed that "one of the most striking characteristics of the new mass media — radio, television and the movies — is that they give the illusion of face-to-face relationship with the consumer." In Edward Schiappa, Peter B. Gregg and Dean E. Hewes' follow-up to the Will & Grace study (entitled The Parasocial Contact Hypothesis) the team described a "mass communication equivalent to Allport's Contact Hypothesis" that they termed the "Parasocial Contact Hypothesis (PCH)."
It was the trio's feeling that "if people process mass- mediated communication in a manner similar to interpersonal interaction" as Horton and Wohl suggested, "then the socially beneficial functions of intergroup contact may result from parasocial contact."
The paper described and tested the PCH in three studies: two involving parasocial contact with characters in series depicting gay men — analyzing Six Feet Under and Queer Eye for the Straight Guy — and one involving parasocial contact with self-identified transgender comedian Eddie Izzard.
In all three studies, parasocial contact was associated with lower levels of prejudice.
As Schiappa, Gregg and Hewes note: "In all three studies, parasocial contact was associated with lower levels of prejudice. Moreover, tests of the underlying mechanisms of PCH were generally supported, suggesting that parasocial contact facilitates positive parasocial responses and changes in beliefs about the attributes of minority group categories."
Parasocial contact facilitates positive parasocial responses and changes in beliefs.
There is now a substantial body of scholarship around the world that attests to the power of positive mediated representation to reduce prejudice toward minority groups. Though obviously not all of these studies are indebted to the The Parasocial Contact Hypothesis, it was one of the first works published that documented this phenomenon.