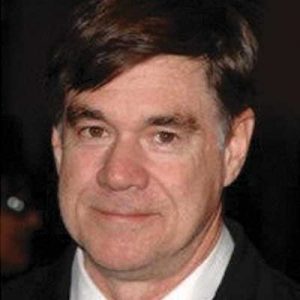 Gus Van Sant
Director, screenwriter, painter, photographer, musician, and author
Notable works: Milk, My Own Private Idaho, Good Will Hunting
When I look back at the films I've made, one clear commonality is that I am always in the process of learning something new about my characters.
Harvey Milk Day
In 2008, a bill to recognize Harvey Milk Day was vetoed by the Governor of California. In 2009, after the film's release, May 22nd – Milk's birthday – was formally recognized in California as Harvey Milk Day. In August 2009, he was also posthumously honored with the Presidential Medal of Freedom by Barack Obama.
"Harvey Milk." History, A&E Television Networks, LLC.
Whenever I discover something impactful about them, I try to represent that somehow on the screen. I want the things that I am learning to be at the center of the drama; as I find new details that seem important, that becomes what the movie is.
In the case of Milk, we were dealing with someone whose life was a watershed moment in lesbian and gay history. Within Harvey Milk's story there exists so many of our own LGBTQ stories. There are echoes of us in all those members of San Francisco's LGBTQ population who took charge of their lives and insisted on equality — people who were a major source of inspiration for me. Harvey asked that gay people living out of the closet run for office themselves, rather than simply waiting for representation by straight politicians. When he did that, he started something that began small and grew bigger and increasingly significant over time.
I think that when you're starting out in this space, it's vital to not overlook your own viewpoint. Catalyzing social change is a broad and intense arena, and it is also an end result, not just a general objective. If there's one part of society that you feel you need to change, then you may have a great job to do — but I would advise that you look deep within yourself and really think about what you want to say. It can be elusive, and you may find that it lies in an unexpected place.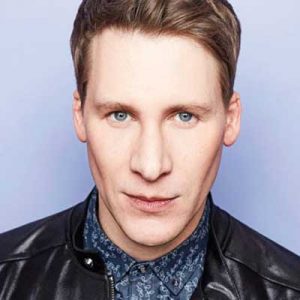 Dustin Lance Black
Academy Award®-winning filmmaker, writer, and social activist
Notable works: Milk, 8, When We Rise

I'm not a morning person. To get out of bed, I need a great deal of coffee and the knowledge that what I'm doing is making a difference in the world.
Paul Selvin Award
In 2009, Black was awarded the Paul Selvin Award from the WGA. The award is "presented to that member whose script best embodies the spirit of the constitutional and civil rights and liberties which are indispensable to the survival of free writers everywhere and to those whose defense Paul Selvin committed his professional life."
"The Paul Selvin Award." The Writers Guild Awards, Writers Guild of America West.
It's fairly obvious where this drive comes from. I was raised by a paralyzed single mother and grew up in a Mormon home in Texas, knowing from the age of six that I was gay. People treated my mother poorly because she was different, and I knew that if anybody found out I was gay I'd be treated badly too. I came to realize that this prejudice often stemmed from misconceptions and a lack of understanding about people of diversity.
Being a Southern boy in a religious home was a gift though, because I grew up surrounded by some of the greatest storytellers on the planet: drunk Southerners and devout Christians. This enabled me, from a very young age, to understand the power of story to change people's hearts and minds.
Today, whenever I write, I do so in an effort to dispel those misconceptions. I try to give people a window into things they never knew about, through stories that move and entertain them. This is the cause that propels my work, because our differences are what make each of us special. If there's one thing my experience has shown me, it's that every single person on this planet is a minority in one way or another. There's a whole world of stories waiting to be told.
You might be greeted with enthusiasm when pitching SIE stories, but sadly not when you need the greenlight.
However, most social impact stories don't have enough capes, superpowers or fangs, so they aren't obvious moneymakers. You might be greeted with enthusiasm when pitching them, but sadly not when you need the greenlight.
As a result, you have to build a package that is attractive to studio executives in order to "show them the money" — but in this case, the money is usually your cast list. The good news is that actors flock to socially conscious work. These stories have substance and the kinds of characters that many actors dream of playing.
I'd wanted to tell the story of Harvey Milk since I first heard it as a teenager, because it depicts a successful strategy for how LGBT people can win in politics.
Milk awards
"Milk (2008): Awards." IMDb, 2019.
Milk box office
"Milk." Box Office Mojo, IMDb.com, Inc.
That's how I attracted the team I worked with on Milk. The whole project is a tale of frustration reaching a boiling point, one where as a creative I had to act, even though every single person in the business was saying, "Don't you dare!"
I'd wanted to tell the story of Harvey Milk since I first heard it as a teenager, because it depicts a successful strategy for how LGBT people can win in politics. Warner Bros. had the option on a book about him but had failed to make a movie for decades. I tried to get the job making their version of that book, but they told me they wanted a writer with an Academy Award®.
So I went ahead and decided to do it myself, and went to war with Warner Bros. using a Capital One credit card to finance the feature. Through an amazing set of circumstances, I teamed up with Gus Van Sant and for the lead role we landed Sean Penn, who was the natural fit creatively. After the story of my battle with Warner Bros. leaked in Variety, American Beauty producers Dan Jinks and Bruce Cohen called to congratulate me, and I managed to convince them to come on board the project.
2018 GLAAD Studio Responsibility Index
GLAAD's Accelerating Acceptance report shows that 20% of Americans aged 18–34 and 12% aged 35–51 identify as LGBTQ.              
If Hollywood wants to remain relevant, they must create stories that are reflective of the world LGBTQ people know.
According to the MPAA's most recent THEME report, in the US and Canada, people aged 18–39 made up 38% of the "frequent moviegoer" audience in 2017 — meaning they went to the cinema once a month or more.
Milk went on to gross $55 million worldwide and was nominated for eight Academy Awards®, winning two. The process of making this project illustrates how you've got to have a thick skin in this business to survive people actively trying to talk you out of what you so strongly believe you should be doing.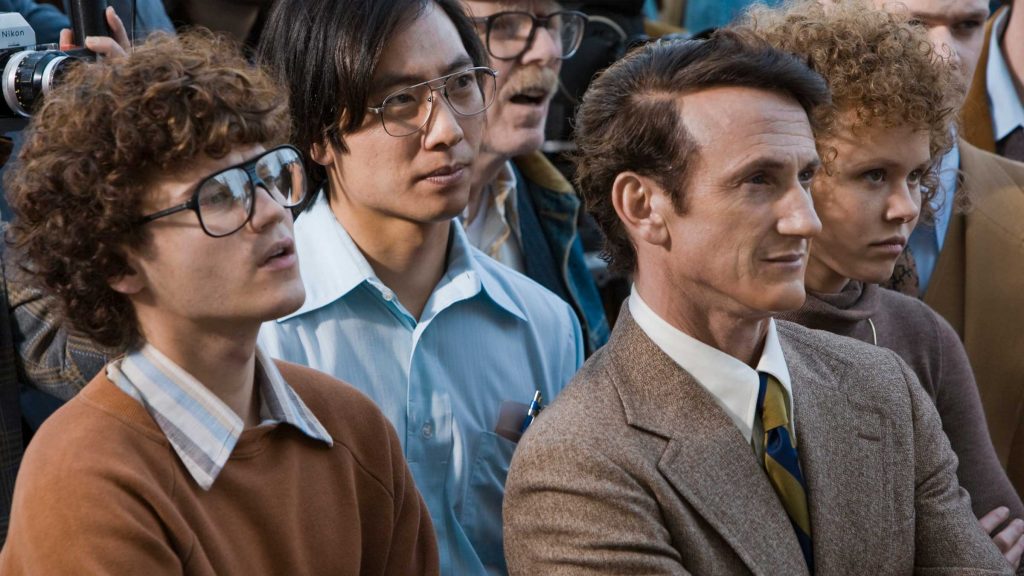 Sometimes when you show some guts, you earn respect.
LGBT moviegoers are more likely to watch their favorite movies again and again
I even lost my agent over it. He (probably wisely) told me it was a bad idea to make an enemy of one of the major studios. In the end he was wrong though, because the next movie I made was with Warner Bros. Sometimes when you show some guts, you earn respect.
This is why I think it's important for any writer to try to become a writer-producer. No one will love your story as much as you do, no one will feel it in their bones the way you feel it, and no one will be able to fight for it and defend why it should exist as much as you will.
I often ask my screenwriting students, "Why you? Why are you telling this story? Why are you the only person who should be telling this story?" They have to be able to answer these questions because it's not just about having a personal understanding of the story. They have to be so confident in their idea that they can survive all the "no's." If a story lives deep inside of them, there's a much better chance they will.
The things that make you different are the things that make you special, and as a writer, that makes you marketable. Audiences want to see and learn something new and something different — and that lives inside each and every one of us.